FREE WOMEN OF WILL WEBINAR:
Fill Out Form To View Recorded Webinar Today!
Title IX Summit | Empowering Coaches to Inspire The Next Generation
Presented by: BSN SPORTS & Under Armour
The Title IX Summit will serve to both celebrate the 50th anniversary of Title IX, and empower YOU, as coaches through a free continuing education opportunity that will ultimately help inspire the next generation of women to strive for greatness. Please fill out the form to view the recorded version of this incredible summit.
9 THINGS TO KNOW ABOUT TITLE IX
Title IX, the landmark gender equity law passed as part of the Education Amendments of 1972.
The girls' high school participation rate is greater than 10 times what it was when Title IX was passed, an increase of more than 1,000 percent
Its protections would open doors for girls and women in sports.
Girls' participation in sports has grown an average of 50% a year over the last 5 years.
Sports participation has consistently increased for both girls and boys over the past 45 years. An analysis of the years 2011-2016 indicates that boys' participation increased by over 50,000 and the number of girls' opportunities grew by over 150,000.
Before Title IX, one in 27 girls played sports. Today that number is two in five.
By 2012, more than 190,000 women were competing in intercollegiate sports—six times as many as in 1972.
In 1972, there were just over 300,000 women and girls playing college and high school sports in the United States.
In 1972, there were just over 300,000 women and girls playing college and high school sports in the United States.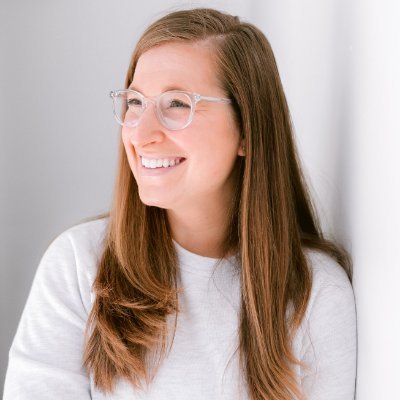 Caroline Fitzgerald is the CEO & Founder of GOALS Sports - a women's sports media company and sponsorship consulting agency focused on growing women's sports.
Best known for the The Business Case For Women's Sports podcast & weekly newsletter, GOALS exists to prove that it's good business to invest in women's sports - with the end GOAL of creating a more equitable sports world.
Before starting GOALS, Caroline worked for 10+ years as a marketing and sales professional across a variety of industries, and was most recently the SVP of Partnerships at the DICK'S Sporting Goods Pittsburgh Marathon where she was responsible for selling and activating partnerships with brands that include DICK'S Sporting Goods, FedEx, Brooks Running, Dunkin', PNC Bank, Barefoot, Panera, Nuun Hydration, Bank of America, and more.
Caroline graduated from the Schreyer Honors College at Penn State with dual degrees in Marketing and Women/Gender Studies, and is currently working on a M.S. in Global Sport at NYU. She lives in Pittsburgh, PA.
Head Coach; Wisconsin Women's Basketball

Marisa is the head coach of Wisconsin women's basketball team. Her entire basketball career has been about leadership and success on and off the court, has been named head coach of the Badgers.
Before Wisconsin, she was the 2019 Patriot League Coach of the year after 3 seasons as head coach at Boston University, her alma mater where she led the program to a 45-29 overall record and a spot in the conference tournament championship game for the first time in program history.
Sports Writer Based in New York

Kavitha A. Davidson is a sports writer based in New York. She's currently a national sports and culture writer for The Athletic and host of the podcast Culture Calculus.
She recently appeared as a correspondent on HBO's Real Sports with Bryant Gumbel. She also currently serves on the Board of Directors of the Yogi Berra Museum. She was previously the host and editorial director of The Lead, The Athletic's flagship daily podcast. She was previously a columnist and feature writer for espnW and ESPN the Magazine. Before that, she wrote a daily sports column for Bloomberg with a heavy focus on the intersection of sports and business, culture, race, and gender.
Her first book, "Loving Sports When They Don't Love You Back," co-authored with Jessica Luther, was published in September 2020 by the University of Texas Press. A native New Yorker, she attended Columbia University, where she was the sports editor of the Columbia Daily Spectator.
Assistant Professor in the Sport Management Department at SUNY Cortland.

Dr. Lindsey Darvin is an assistant professor of sport management with the State University of New York (SUNY) College at Cortland. She teaches courses on intercollegiate sport, sport ethics, and sport sociology. She received her Ph.D. from the University of Florida in Health and Human Performance with a concentration in Sport Management.
Prior to completing her Ph.D., Dr. Darvin worked as a coach and administrator within a variety of sport organizations including the United States Olympic Committee (USOC). Her research centers around the themes of sport industry and esports industry gender equity, with a particular focus on seeking to combat the underrepresentation of women leaders and women and girl participants at the intercollegiate and professional levels of sport and esport competition.
She is an active researcher, who has presented at national and international conferences and has published in refereed journals across a variety of academic segments in the areas of management, sociology, vocational behavior, organizational behavior, communications, and sustainability science. Her research has been featured across a variety of media platforms including The New York Times, Wall Street Journal, Forbes, the NY Daily News, Inside Higher Ed, and SB Nation.
In addition to her research and teaching endeavors, Dr. Darvin currently serves on the Women in Esports Steering Committee with the Pittsburgh Knights, and is a member of the review board for both the Journal of Athlete Development and Experience (JADE) and the Sport Management Education Journal (SMEJ).