Fill Out Form To View Recorded Webinar Today!
BSN SPORTS & PVCA Volleyball Clinic
Featuring five keynote speakers:
Denny Werner – Wilson West Lawn High School Head Coach
Jenna Orner – Middle Tennessee Assistant
Coach/Recruiting Coordinator
Dan Mickle – Mental Performance and Life Coach (CMC, CBT,PPP, APA)
Mark Pavlik – Penn State Men's Volleyball Head Coach
Kellen Petrone – Pitt Women's Volleyball Assistant Coach
Calling all Volleyball Coaches! We've partnered with the Pennsylvania Volleyball Coaches Association to bring you an exciting clinic on a range of topics—from running a high school program and recruiting to mental training for your athletes. Don't miss this unique opportunity to learn from some of the top coaches in the game. In addition, there will be a virtual Q&A session after each speaker, as time allows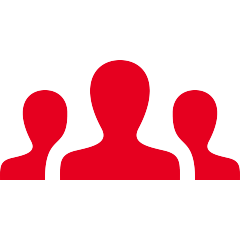 BSN SPORTS has partnered with the PVCA to present you with a clinic that will cover subjects from running a high school program, recruiting to mental training for athletes. Don't miss this opportunity on learning from top professionals and coaches that you can bring to any of your volleyball programs!
Participate in live question/answer with ALL PANELISTS as well as other coaches around the country.
Everything is on us — this is a completely free webinar for you and your coaching staff!
Head Men's Volleyball Coach at Penn State University
Pavlik's coaching experiences have spanned more than just the collegiate level with Penn State. His coaching career began, as many do, at the high school level, but he climbed the ladder into the collegiate and international ranks in addition to taking on administrative roles within the sport.
Having been involved in all aspects of the Penn State men's volleyball program as a player, assistant coach and head coach and one of the winningest and well-respected coaches in the sport, Mark Pavlik enters his 27th year at the helm of the Nittany Lion men's volleyball team. He leads all active National Collegiate Division (DI-II) head coaches with his 584 wins and ranks fifth all-time among all collegiate men's volleyball coaches. Pavlik was also named 2008 AVCA National Coach of the Year and the 2008 Volleyball Magazine Coach of the Year.
Assistant Coach & Recruiting Coordinator at University of Pittsburgh
Kellen Petrone was elevated to assistant coach and recruiting coordinator for the University of Pittsburgh volleyball program in April 2016. In Petrone's four seasons as assistant coach, the Panthers have reached the NCAA Tournament in as many years (2016, 2017, 2018, 2019) while securing the program's three ACC Championships (2017, 2018, 2019).
In 2019, the Panthers' recruiting class earned the highest national ranking in program history, placed at No. 19 by PrepVolleyball.com. In that same year Kellen had a 30-win season which marked the Panthers' sixth consecutive year with 20 victories or more. For the second consecutive year, this helped the Panthers tie their highest single-season winning percentage in program history (.938), again earning their most wins since 1990 (30-2).
Head Coach - Wilson West Lawn High School
Denny Werner - Coach Werner is best known as the Varsity Head Coach for Garden Spot High School, where he runs one of the largest and most competitive tournaments of the fall high school season. Coach Werner, who began coaching volleyball in 1991, is a former men's club player at Penn State and was an all-Berks County player in high school.
He began coaching at Garden Spot in 1998 and has a winning career record of 319 wins and 118 losses in 20 years. His teams have qualified for league playoffs in 18 of 20 years, district playoffs in 17 consecutive seasons, state playoffs 3 times including a state runner up finish in 2007 and a state semifinal finish in 2008.
Assistant Coach & Recruiting Coordinator at MTSU
Jenna Orner enters her fourth season as an assistant coach and recruiting coordinator on the Middle Tennessee volleyball staff after joining the squad in January 2017. With Orner's guidance in 2019, the Middle Tennessee State defense held opponents to an 11.12 assist average, ranking fifth in C-USA.
Orner also helped guide Kayla Henley to the program's first Conference USA All-Freshman Team honor. During her first season as an assistant coach, Orner helped lead the team to the best service ace performance in school history in the 25-point era. Before MT, Orner served as a graduate assistant at VCU for the 2016 season. With the Rams, Orner helped VCU to a 19-14 record and a trip to the Atlantic 10 Conference semifinals.
Founder of Soul Performance Academy
volleyball playing and coaching career spans over twenty years at the professional, college, high school, junior and beach levels. Dan holds a master's degree in Sports Psychology and a bachelor's degree in Sports Management and Coaching from the California University of Pennsylvania. Mickle is the founder of Soul Performance Academy, which focuses on performance psychology consulting.
Mickle holds certifications as a Certified Mental Coach (CMC), Cognitive Behavioral Therapy (CBT) Practitioner, Certified Life Coach and is an Associate with the American Psychological Association (APA). Dan is a regular lecturer at various volleyball, sports, and corporate conferences across the nation on coaching, performance psychology, and mental training topics.